13 Apr 2021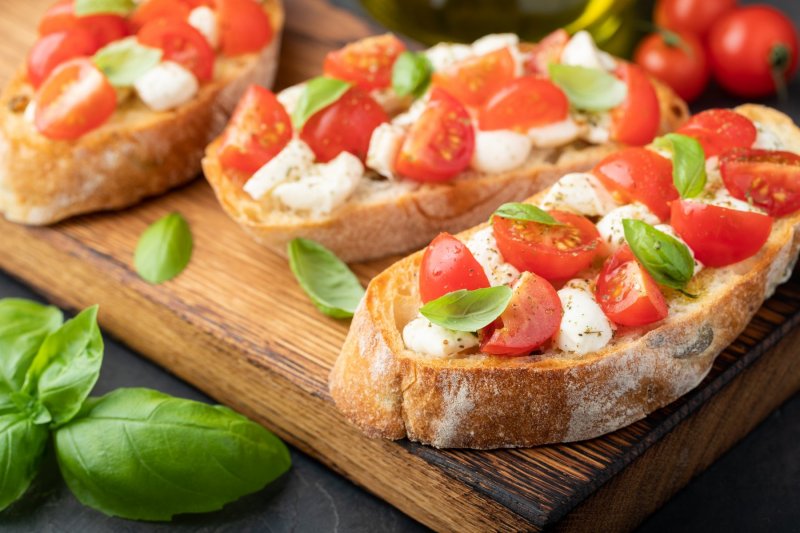 There's nothing like good food to make an event or an occasion one to remember. Be it a personal or a business party, a carefully selected menu is quintessential to make it a success. We have curated a list of some mouth-watering specials for your next occasion. Whether it's a big sports event or a party next door, these dishes are sure to be a hit!
1) Roasted Vegetable Antipasto Platter
For your first-course, you can never go wrong with an antipasto platter. Simply roast some vegetables marinated in olive oil and season them with salt,pepper and some Italian herbs. Herbs such as rosemary, oregano, and basil are great ways to make them aromatic. Finally, serve these with a selection of cheeses such as swiss cheese, parmesan and camembert. Delish!
2) Bruschetta
For your next course, that is the appetizer, bruschetta is a perfect choice. These toasted bread slices topped with chopped tomatoes, melted mozzarella and fresh herbs drizzled with olive oil are sure to stir an appetite.They are perfect accompaniments to the antipasto platter and they are enjoyed well together. You can even customize the traditional bruschetta to suit your guests' preferences. Instead of tomatoes, you can top it with scrambled eggs and chives or just cheese and olives. You can experiment with it in many ways.
3) Salad
There's a myriad of options when it comes to salad and you can make it according to the occasion. For instance, you can make it colorful if kids are also attending the event. After adding your colorful veggies and greens such as carrots, beets, roasted pumpkin, etc. you can sprinkle some nuts, crackers and cheese. You can also keep several dressings in separate jars and let your guests decide which ones they want.
4) Pizza
When you have several guests from different backgrounds attending an event,one of the safest and fun choices for the main course is pizza. There's a lot you can do when it comes to toppings. You can cater well to vegetarian and non-vegetarian guests alike. For vegetarians, a simple spinach and feta cheese or a margarita pizza is a fail proof choice. If it is a big event, you can also have a live pizza counter where guests can choose their pizza toppings and sauces.
5) Ice-cream
One of the simplest and most beloved desserts for any occasion is ice-cream. There is a variety of flavors to choose from such as vanilla, strawberry, rocky road, etc. Nowadays, you can also get vegan and lactose-free options for those who have allergies. For the hosts that are looking for something more, you can also have an option to add soft drinks to make an ice-cream float. What an amazing way to wrap-up your party!
Now didn't this list tantalize your taste buds? If it did, be sure to give these a try for your next occasion!